I Heart Characters! is a weekly meme hosted by Dani at Perspective of a Writer to share our love of great characters. Each week, Dani will assign a topic/type of character that we must find examples of in the various media we consume (books, TV shows, movies, comics, podcasts, etc.).
GAH!! I haven't done one of these since November, right around the time life got too crazy to continue blogging semi-consistently, so now I'm playing catch up. I'm gonna do all the prompts I missed since then in this post and then see if I can select one character who fits them all together. Let's go!
November 29 topic:
A Redo Character
Use or reuse a prompt from the past
Heeby
I just wanted to choose Heeby for something. Heeby is a dragon from Robin Hobb's Rain Wild Chronicles who's cared for by Rapskal, one of my favorite characters in the series. Both Heeby and Rapskal aren't considered very smart by their peers, but their optimism is attractive and makes me like them. They're both so sweet, except when Heeby is chomping down on the bloody carcass of some animal.
---
December 6 topic:
A Character to Go on Vacation With
Where would you want to get away to? And why them?!
Aquaman
I mean, who wouldn't want to go on vacation with Jason Momoa, I mean Aquaman. It would be a vacation for me but not for him. Our destination would be Atlantis and somehow I'd be able to breathe underwater and survive the pressure of being so deep in the sea. I'd spend a day there before I get tired of the cold and wet, no matter how beautiful the city of Atlantis is (or how sexy Aquaman looks all wet).
---
December 13 topic:
The Ultimate Gift
A character you'd want to give the gift of life in the real world!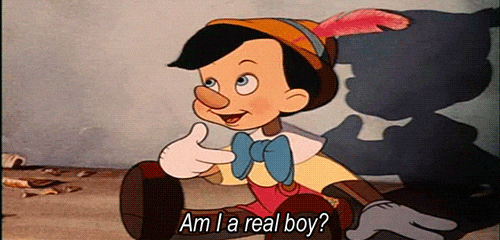 Pinocchio
Who else but Pinocchio?! Dude wants to be a real boy so damn bad that it's a crime not to grant him that one wish.
---
December 27 topic:
A Party Crasher
A character whose New Year's Bash you'd want to crash! What's their party like and why do you fit in or stick out?!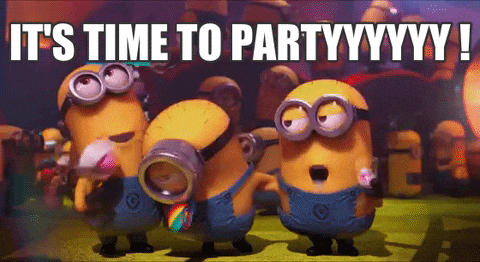 a Minions party!!
I would stick out like a sore thumb 'cause I'm not a diminutive yellow bot, but I'd also totally fit in because I'd party it up like crazy! Lol!
---
Bonus!
Mash-up character type:
Let's see, if I put all those character types together, I get:
A Redo (going with the "brainiac") Character Who I'd Go on Vacation With, Give the Ultimate Gift, and Whose Party I'd Crash
Well, the answer is obvious. I choose…
Scar
Apparently, there's a live-action Lion King movie coming out this year, maybe. Hmm… Anyway, totally going with Scar. He's a brainiac, the mastermind of his plans. I'd go on vacation with him; he's quite witty and kinda cool when he's not plotting to kill you and steal your kingdom. I think we'd have fun drinking and partying. He can be the center of attention; he'll probably like that. I'd give him the ultimate gift of an eye, not a kingdom. And, yea, would totally crash his party.
Anyway, that's it for now.